Hurt by her past, Jessica has moved on with her life. She had decided a long time ago that she wanted nothing to do with her family and her nana was the only one she still talked to. She cleared all the people from her past, never wanting to return to a home she clearly did not belong to. 

But the sudden death of her nana, the only person she would still speak to, made her change her mind and return to the place she grew up in. among the trials and issues she deals with by returning home, she meets up with an old friend, Kevin. 

Once a geeky young boy, now turned man, Kevin had wished that Jessica returned home. He had missed his best friend from high school. Little did he know that when she crossed his path, the now beautiful woman was his friend from the past. He cannot hide the feelings that amount within him.

Can Jessica clear her past and make a future with Kevin? Or will her past haunt her too much, and she runs again?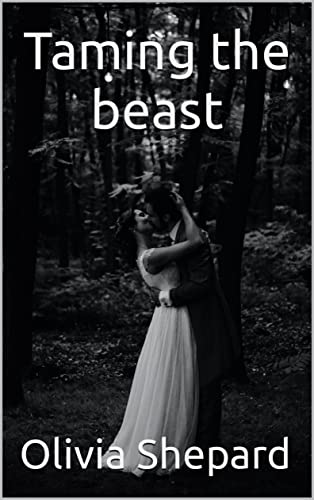 Cassandra was a beauty for her time, women were jealous, and men admired her. However, she wanted to be known for more than her beauty, for she had a mind and passions. She desired to find someone who could want more than just her beauty. When she finally meets a different man, she wonders if this could be the right fit for her.
Derrick, scarred by circumstance, was put aside by society. He did not believe any woman would be able to stomach how he looked, for the scars he had were a sight of terror in his mind. But being the last one in his line, it was time for him to find a wife, but who would want him? He meets this beauty, and although his desires run wild for her, he knows that she would never desire him.
Will Cassandra be able to find the right man for her? One that can treasure her mind just as much as her beauty?
And will Derrick be able to open his heart and realize that he is more than just his scars?
At the age of eighteen, Angie's life turned upside down. She made a decision to keep her twin half-siblings and raise them as her own. This created a world of trouble when it came to her love life, and after years, she decided to forget trying to find love.

Luke, a charmer, never thought that running away from his problems would bring him to find this love. When he encounters Angie, he knows she is what he wants. But can he break down the walls she has put up to guard herself against pain? Can he make her see that he was the real deal?
James was born a king who ruled with an iron fist. Stronger and taller than most men, he frightened all. He was good at combat and skilled in the art of war, but when it came down to the more delicate things, like women, he was rough and overpowering with them. He had been hurt before, which caused him to live by anger.
Even though there were many boundaries to what women could do, Katharine liked to break all the rules. Determined to fight for what she deemed was right, she did not shy away like all the others when confronted by the king.
When James first met Katharine, he felt annoyed and lustful. He had never met such a female, unfearful of any consequences. On the other hand, she felt hatred for him with some other feelings lingering around that she did not quite understand. But she is desperate to change him into the king that everyone deserves.
Sam Bleack, raised with ruthlessness, bound by piracy, is unique by nature. Sam Bleack was feared by most, and the Bleack name was despised by all. Only one thing made this pirate different from the others: Sam was a girl. Conrad Rutledge, the Earl of Rustlebridge, with revenge in his heart, vowed to eliminate all with the Bleack name. Seeking revenge encouraged him to encounter Sam. At first, with hatred, they wanted to kill each other, but then a deeper feeling began to emerge, making them not know whether to pursue their feelings or their hatred for each other.